May 2017 – CCJ, Volume. 2, Pg 61-75
Cultural and Institutional Barriers for Western Educated Entrepreneurs in Morocco
by Jalila El Jadidi, Nader Asgary and Joseph W. Weiss
ABSTRACT
An examination of Moroccan entrepreneurs describes the impact of both macro factors (history, culture, and economic opportunities) and micro influences (personal beliefs, family support, education, competencies, and motivation) to start businesses in that country. Findings show that the most salient micro-level factors influencing all entrepreneurs to return and initiate businesses in that country were personal beliefs, family support, Western business education with related competencies. The most salient macro factors were culture, family, and perceived economic opportunity. A major gender difference indicated that men relied more on public networks and accessed resources more easily in Morocco than did women in the sample.
Author(s)
(info required)
Professor of Management and Economics at Bentley University specializes in economic development and international business.  Serving as Associate Provost for International Relations at Bentley, he developed a unique understanding of the needs for books that enrich economic development through entrepreneurship.  Dr. Asgary has led a few successful entrepreneurial economic development projects (some with his students) in El Sauce, Nicaragua and Rio de Janeiro Brazil, Iran, and the United States. His extensive publication record, teaching, and practical experiences in public and private sector enrich this proposed manuscript.
Asgary is the President of the CYRUS Institute of Knowledge (CIK) focuses upon business development, sustainability, and economic development.  CIK (https://www.cyrusik.org/) activities include an annual international conference, executive training and research/consulting initiatives.  Serving in this role provides Asgary with insights and experiences that provide his writing with a breadth and timely focus that, otherwise, would be impossible.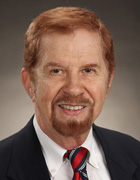 Joseph W. Weiss is a professor of management at Bentley University, where he has received an Innovation in Teaching Award. He is on the honor roll of the Organizational Behavior Teaching Society and is a Fulbright Program Specialist, past chair of the Academy of Management's Management Consulting Division, and current co-chair of the Hawaii International Conference on System Sciences IT/Project Management track. He is the author of five books and many journal articles and has consulted with Fortune 500 firms, government agencies, and start-up companies