May 2017 – CCJ, Volume. 1, Pg 24-29
The Rial-Dollar Exchange Rate and Purchasing Power Parity Theory
by Mohsen Bahmani-Oskooee and Sahar Bahmani
ABSTRACT
Since the 1979 Islamic Revolution in Iran, Iranian currency has depreciated from 70 rials per dollar to as low as some 36000 rials per dollar. Has this movement followed the path predicted by the well-known Purchasing Power Parity (PPP) theory? In this paper, we show that the answer is in the affirmative and the dominating factor causing the decline is domestic inflation. Following the theory, we predict a rate of almost 47000 rials to the dollar.
Author(s)
Mohsen Bahmani-Oskooee
Mr. Mohsen began his career as an Assistant Professor here at the University of Wisconsin-Milwaukee in 1981 and have been promoted to the ranks of Associate, Full, and Distinguished Professor.  His research interests lie in the areas of international finance and open economy macroeconomics.
He has served as the Chair of the Economics Department for ten of my thirty-four years at UWM, at the same time producing 53 Ph.D. students. He is also a Wilmeth Professor, a chair named after the late Patricia and Harvey Wilmeth, whose generous donations helped to establish the Center for Research on International Economics (CRIE) that he directs.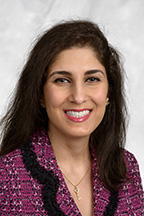 Dr. Bahmani
Dr. Bahmani is an Associate Professor at the University of Wisconsin-Parkside. She received her B.A. in Economics and Political Science from UW-Madison in 2003, her M.A. in Economics in 2004 from UW-Milwaukee and her Ph.D. in Economics in 2007. She has taught previously at the business schools of UW-Milwaukee, UW-Whitewater, and Marquette University. She has taught courses on Microeconomics, Macroeconomics, Intermediate Macroeconomics, Econometrics, Business Statistics, Environmental Economics, Financial Institutions and Markets, Industrial Organization, Managerial Economics, Money and Banking, and MBA 735 International Financial Management. Professor Bahmani has published over 30 articles on money market dynamics in such journals as Empirical Economics, Journal of Economics and Finance, Journal of Developing Areas, Economics Bulletin, and Applied Economics.